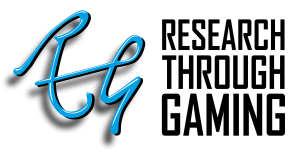 Get in touch with us to find out how our ResearchGames™ help your business grow. Please fill out this form to the right and we will get back to you shortly. Or you can email us directly at rtg@researchthroughgaming.com. 
For speaking engagements and consultancy, please contact Betty Adamou directly betty[dot]adamou[@]researchthroughgaming[dot]com
About our consultancy: At Research Through Gaming, we know you will value the great work we do and our expertise. As well as our commercial work, our team collectively carry out 30+ hours per month of voluntary work which aids students and the online research industries at large in evolving research methods. We do this because we strongly believe in bettering the future of the online research industry. Our academic work is also shared with our various communities. For these reasons, we no longer carry out our services without remuneration. Research Through Gaming are open to trades-in-kind, so if you have a collaborative opportunity to discuss, please get in touch.
If you are a school and want to discuss the Young Entrepreneurs Club course, please also use this form to the right to reach out to us, or email us directly! (Don't forget to mention the name of the school!)