Can online research be fun and engaging?
YES.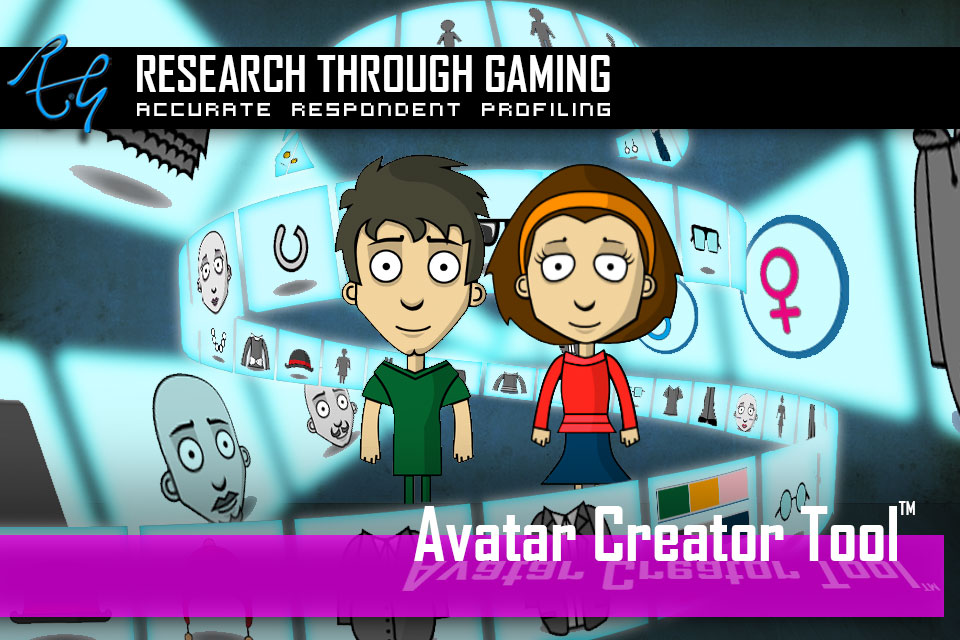 Our ResearchGames™ have helped brands, including Fortune 500 companies, in gaining better insights.
Innovation is yesterday. This is invention that works and has pushed boundaries.
We know you want your customers to be better engaged in better research. You decided enough is enough with traditional surveys. We know you want better insights and the 'aha moments' while receiving high quality and attentive service from the start. We got it all covered. We're a multiple award-winning company and here to help evolve your business through insights. Get in touch.
Book a demo now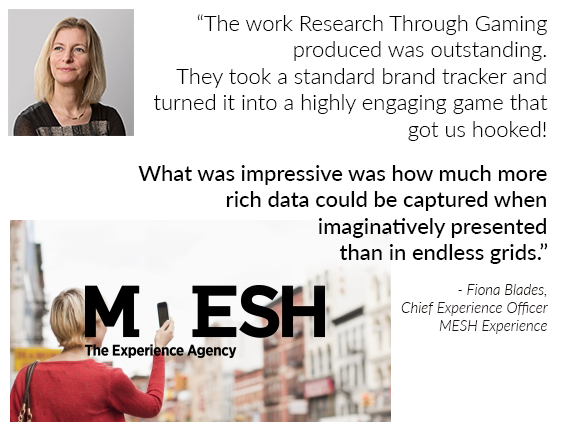 Accelerate your brand through a better understanding of emotional connections and implicit behaviours.
Our ResearchGames will engage your customers so that you can understand what they think and feel, and what they will do.
And with better nationally representative sample, response rates, completion rates, participant engagement and even better client-side engagement (candidly admitted to us by ALL of our clients!), what's not to love?
Read our Testimonials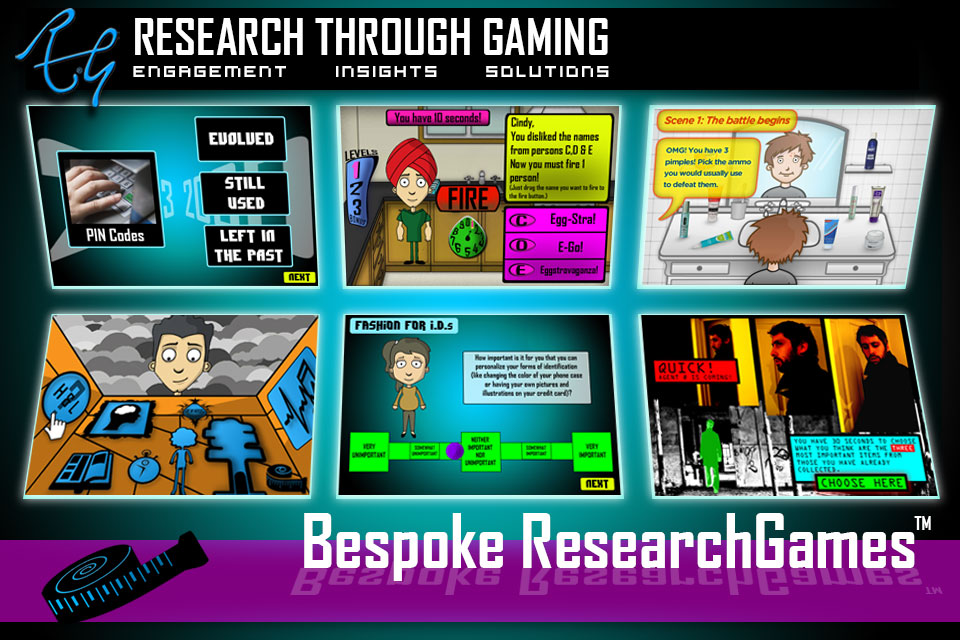 As well as creating  tailor-made ResearchGames™, we also have off-the-shelf tools to help you engage with your customers, faster. All with the same research rigour, quality and wow-factor.
Choose from our Avatar Creator Tool™, pre-made Concept & Preference Testing , Employee Engagement tests, Games for Marketing, and more.
Click the link to see all our pre-prepaid platforms and get in touch with us for prices and more.
Find out more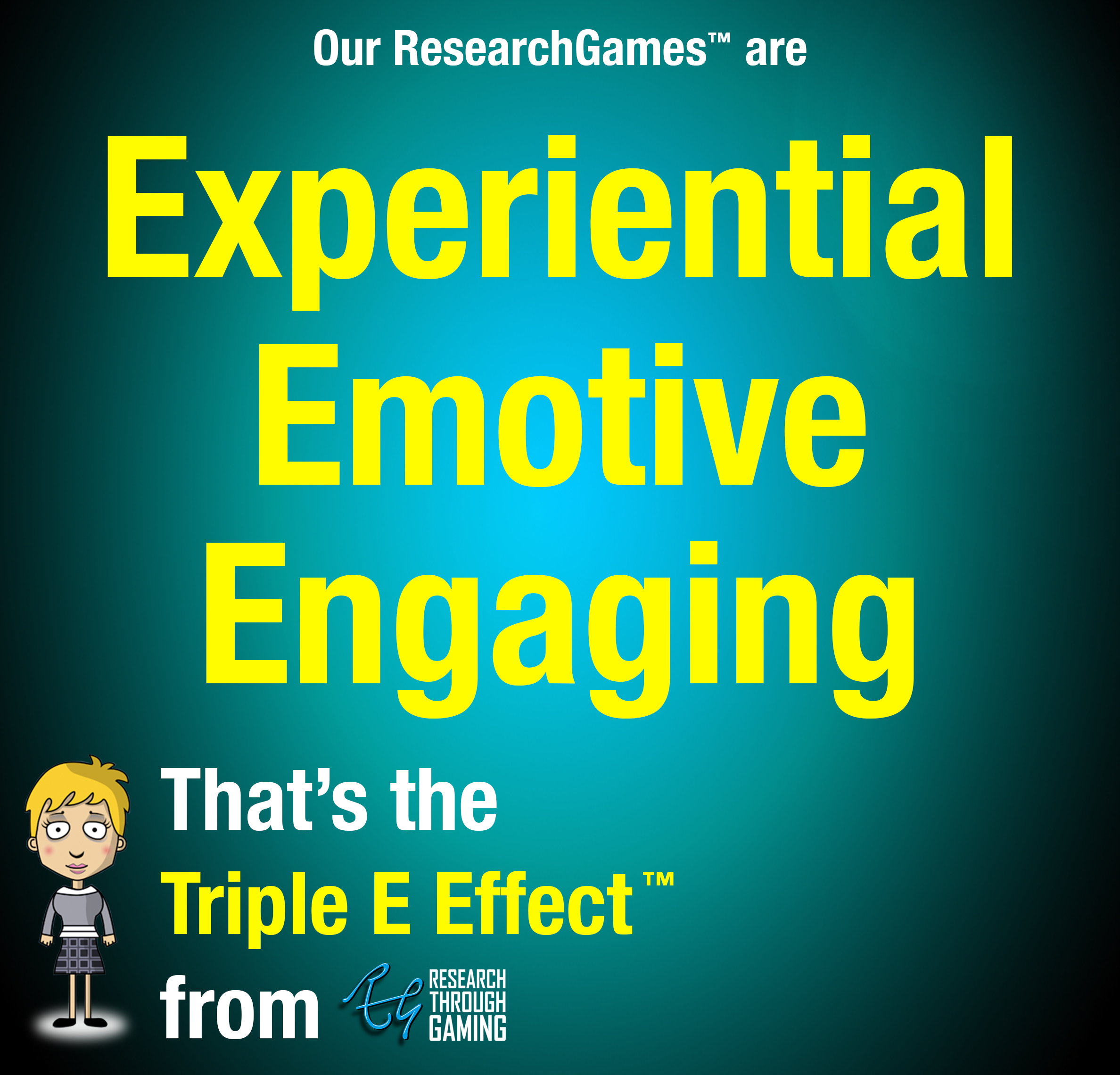 Experiential, Emotive, Engaging: that's the philosophy behind every ResearchGame™ we make for the brands we work with for their customer & employee insights. Gain untapped data from our games that a regular survey can't provide.
Get in touch with our friendly team: rtg@researchthroughgaming.com
Get in touch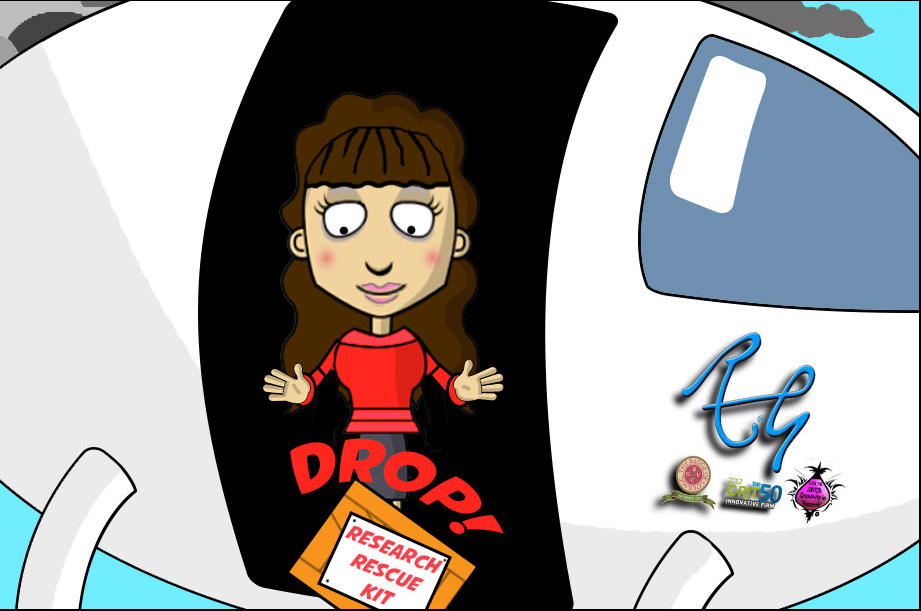 We make games for research, so we figured, why not make a little game to explain what we do, and why we do it?
Play Rezzzpondents™ to help a researcher in trouble, escape industry dystopia, and wake up the bored participants by using engaging ResearchGame™ tools as ammo. Don't worry, our CEO & Founder, Betty Adamou, comes in on a helicopter to help save you!
Play Rezzzpondents™ here
Press play to take a look at our video trailer for a real ResearchGame™. You'll see from this trailer that our research methods go beyond simple Gamification. After all, why borrow ideas inspired by games, when you can have real games to get the ultimate engaging participant experience to bring you better insights and faster completion rates? Get in touch with us to play a real tailor-made ResearchGame™ and experience the immersiveness of play, narratives and games for research.
Show me the power of play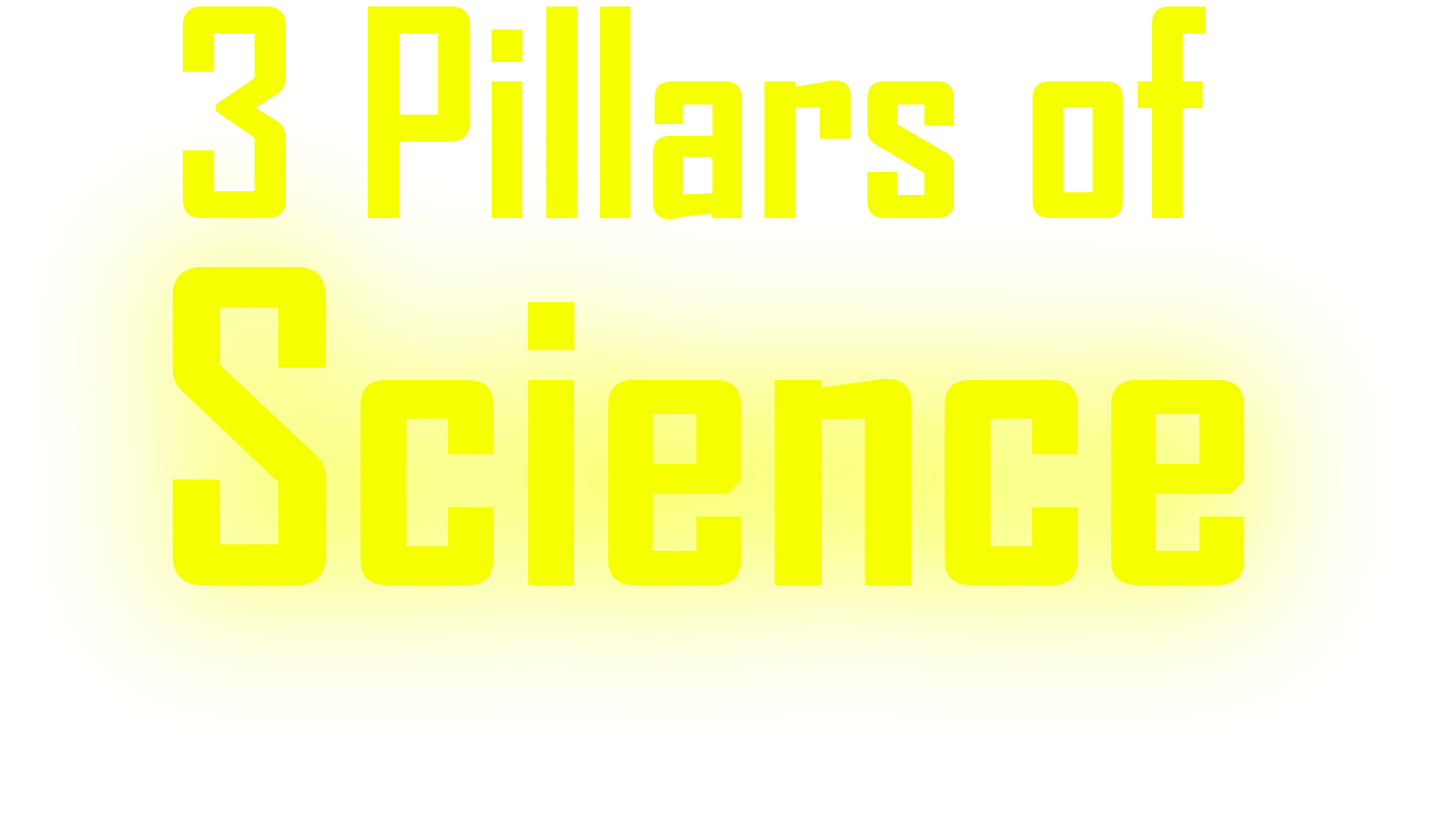 We don't just make games because they're fun to play. Read about the Three Pillars of Science behind why we use games, and why they work in online research to bring you better data quality, higher response rates, and allow you to understand the true mind-sets of your customer base.
Read about it here
Watch our explainer video
The team at Research Through Gaming do what we do to create the highest amount of engagement possible in your research. And when people are engaged, they can go over and above the call of duty. We've seen participants even try to replay our ResearchGames and carry out completely voluntary activities, such is their intrinsic engagement.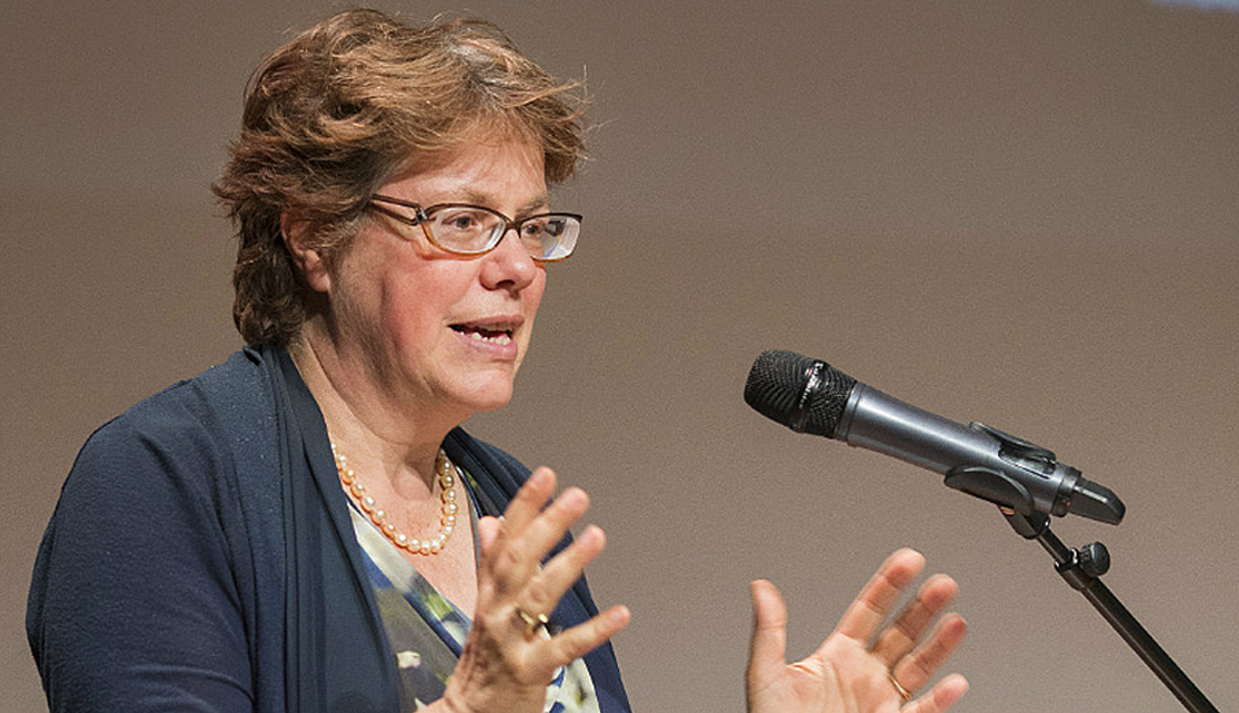 "We are over the moon and delighted that we found a partner in Betty and the Research Through Gaming team as part of the IMPRINTS Futures academic study.
The quality of their work has been outstanding, and they've been incredibly diligent throughout this project. The whole team and I couldn't be happier. Our respondents clearly loved this format of research which is fantastic."
– Dr Liesbet van Zoonen, Head of the IMPRINTS Futures project and Dean Graduate School Social Sciences and Humanities, Erasmus University Rotterdam

Our client shared the results from our ResearchGames™ at the Royal United Services Institute &  at the Houses of Parliament, and on many more platforms including white papers, and a co-written paper with our Founder, Betty Adamou. Get in touch with us to find out more & read our case-study.
Read more testimonials
Play this webinar:
"Suspension of Disbelief in ResearchGames"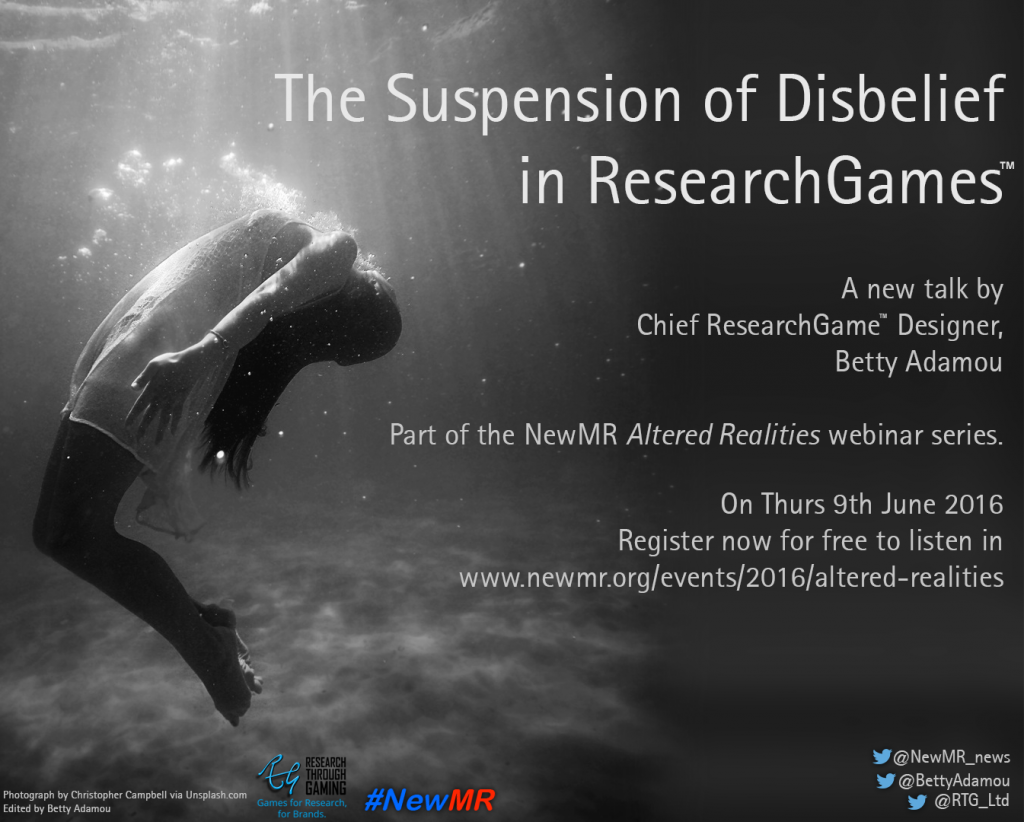 Our Chief ResearchGame™ Designer and Founder, Betty Adamou, was invited to speak in the 'Altered Realities' series of talks on offer by NewMR on 9th June 2016 . Check out her webinar here where she also shares an apparel development case-study with the VF Corporation's Lucy Activewear brand.
In the press:
Using Game Engagement to keep Millennials in Market Research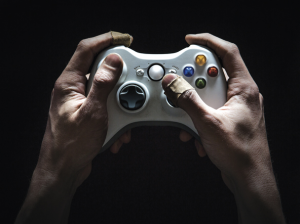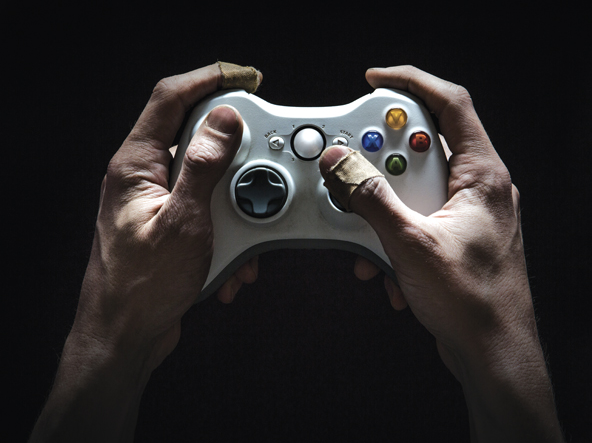 The Market Research industry has been concerned out how it can start retaining its' millennial workforce. In this article published by IMPACT magazine and now on Research-Live.com, our CEO writes about leaving out the bean-bags and starting to focus on what matters: improving the game. Read the article here.
Latest News:
Young Entrepreneur Club initiative launched by RTG!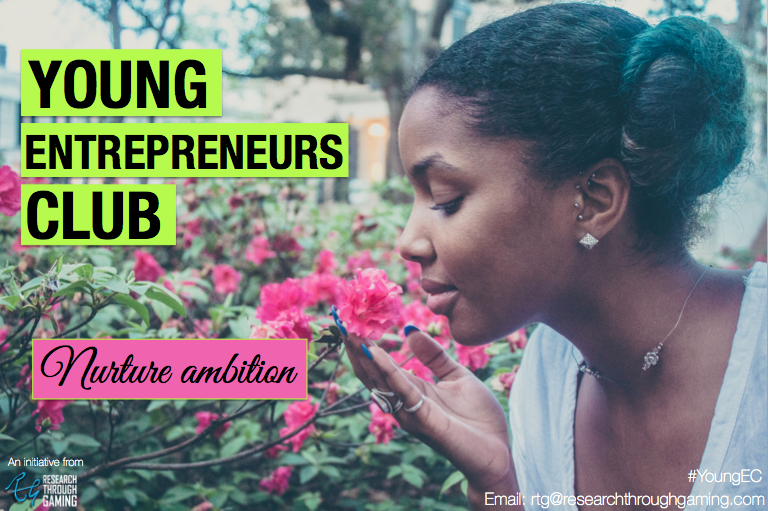 At Research Through Gaming, we are extremely passionate about instilling a sense of entrepreneurial spirit in under 18's. We're working with schools to bring a 10 week (game-based, of course!) club to London schools. Read the news here.
Academia & RTG:
Our ResearchGame client case-study published in Online Research Methods book & gets Russian translation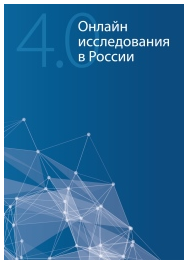 Research Through Gaming developed 2 bespoke ResearchGames for our academic client IMPRINTS Futures. Our case-study based paper, which has been invited for keynote at several events, had been requested for publication in the 2016 Online Research Methods book. The book is now available for download and purchase in Russian.