Research Through Gaming, and our founder, Betty Adamou, have a ton of freely available work online.
So if you're looking for interviews, articles, presentations on case-studies, papers, or webinars,
just Google us and have a snoop around!
But if that's too boring, here's some freebies we've cherry picked that you might like.
Just get in touch to unlock these goodies!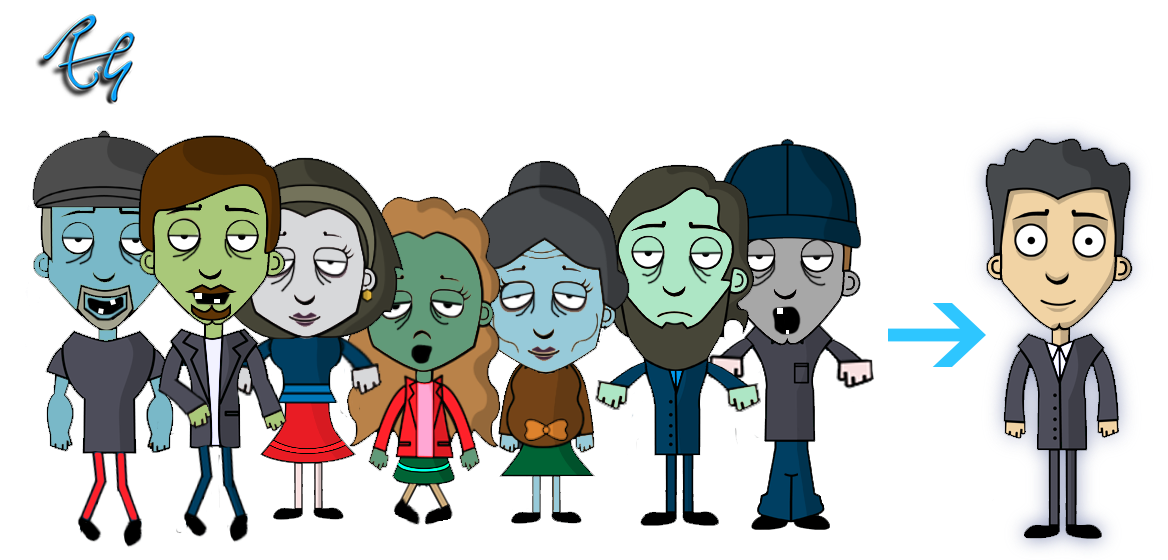 Struggling with data quality, response rates and respondent engagement? Talk to us. We'll help you gain the results you need. Our video explains how we work, and why we do what we do.
Watch video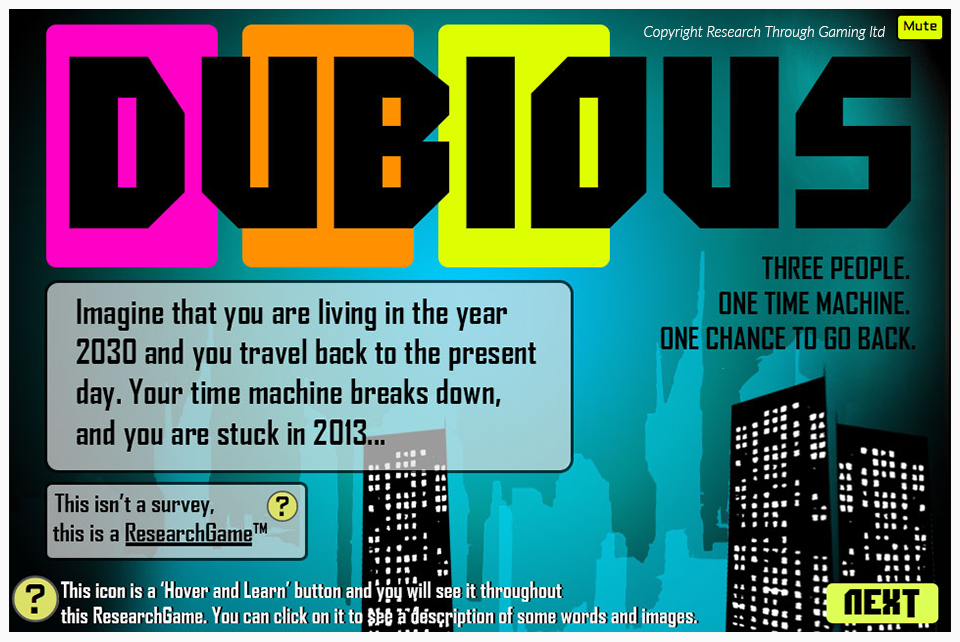 Get to experience exactly what our Playspondents experience when they play one of our ResearchGames™. Contact us to get a link to play one of our most recent and interesting ResearchGames.
Get in touch to play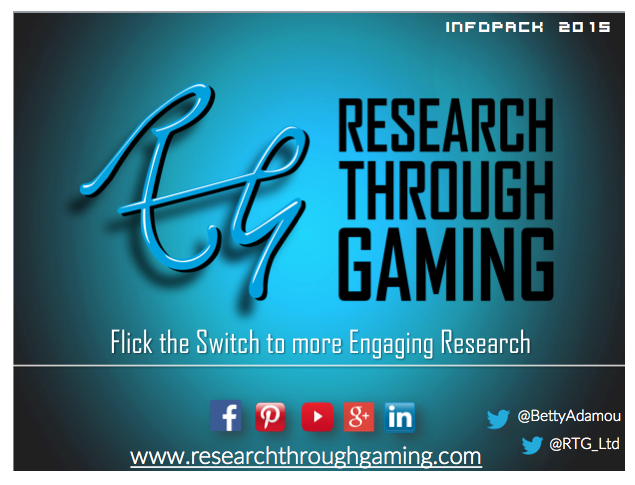 Contact us to get our up-to-date list of products, services and pricing. Our 2017 infopack also includes information about who we've worked with, more testimonials and publications you can access, and loads more. Get your free infopack today.
Contact us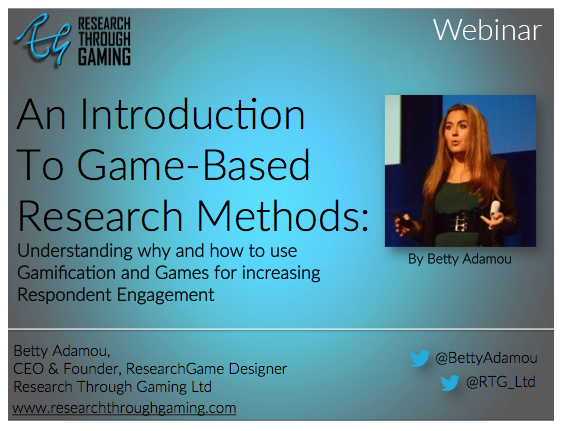 An Introduction to Game-Based Research Methods has been our most popular full day Playshop and as a 1 hour webinar. Download our sample deck with a few teaser slides and convince your boss to purchase our 1 hour webinar or a full day Playshop today!
Get downloadable slides