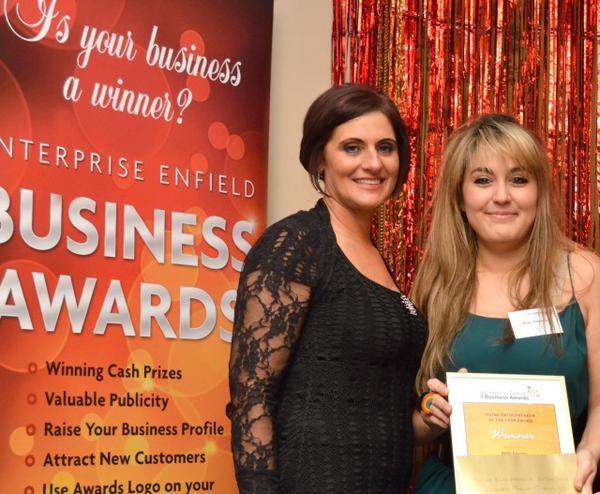 Enfield is one of London's largest Boroughs, and filled with great businesses grown by people who are self-starters and entrepreneurs. So when our CEO & Founder, Betty Adamou, won the Enfield Entrepreneur of the Year award in December 2014 from Enterprise Enfield Business, we were absolutely delighted to receive this recognition and meet other local business people, AND the Mayor of Enfield and Enfield's local MPs!
"Yet another survey to respond to? A list of questions, constrained by the limitations of text and a standard format? Wouldn't you rather complete a survey in the form of a game, where you can provide your responses while also exercising a little creativity? This is the idea behind Research Through Gaming, an innovative research methodology that enables organisations to provide enjoyable survey experiences for respondents, yielding greater engagement and better data quality. 
The business was founded by Betty Adamou, an academic, teacher, consultant and software developer, who spotted a gap in the market for surveys that would be greeted with grins rather than groans. Research Through Gaming is the first and so far the only company to specialise in game-based research methodologies. Its USPs include assets such as a data collection system, a game engine and an avatar creator tool."
The news was quickly publicized in local newspapers including the Greek newspaper Parikiaki and the Enfield Independent. Read more about it in the news article here.