By Betty Adamou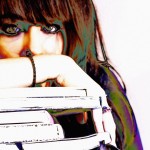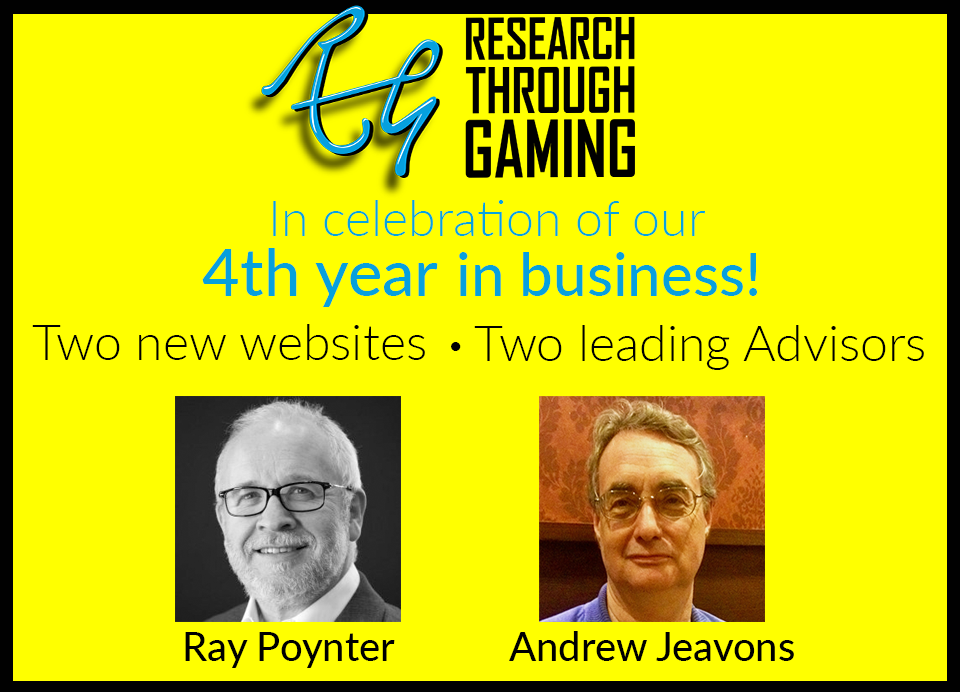 Research Through Gaming, now in it's 4th year in business, is treating you (and ourselves) to a new look Research Through Gaming website AND a whole new website dedicated to our sought-after and Playshops and Webinars. This new second website is a great place for checking out all our knowledge-sharing services where you can learn all about Gamification and Games for Research.
We count ourselves as incredibly lucky to have been given so many chances to show off our work which has placed us as innovators, experts and thought-leaders in the field of Game-Based Research. Now our new websites articulate what we do, and why we do it in a much clearer message together with a comprehensive list of products and services, testimonials and…freebies! Feel free to watch our videos and get in touch with us to get our 2015 infopack, teaser slides from our Introduction to Game Based Research Webinar, and to play a real ResearchGame™!
But of course, our other big news is not just about our new websites and our 4th year in business. We're very excited to welcome two fantastic Leading Advisors as part of Research Through Gaming.
We welcome Ray Poynter, author of highly acclaimed book The Handbook of Mobile Market Research and of The Handbook of Online and Social Media Research as our Leading Growth and Strategy Advisor. Ray is also a regular conference speaker, guest writer, teacher and the founder of NewMR.org. RTG, and myself personally, have been long-time supporters of the NewMR initiative, so it's fantastic to have Ray Poynter on board with us as we grow our company.
We also welcome Andrew Jeavons, who's 28+ years experience in software development in the market research industry will be pivotal to Research Through Gaming as our Lead Software Development Advisor. As we branch our services increasingly outside of Market Research, Andrew's skills and knowledge will help to shape and evolve our immersive research experiences for unique insights. As well as a software developer, Andrew is an award-winning researcher, conference speaker and writer. Andrew and myself also used to work together at software company NEBU, so it is wonderful to be working with Andrew again.
Jeavons says "I'm excited to be a part of RTG, it is a truly innovative leading edge initiative that has the potential to change the face of Market Research. RTG represents a revolution in MR, it redefines the interactions between consumers and research and will bring a greater understanding of the market place. Gamification and Games are a vital part of the future of MR."
Our company growth
This spurt of change in Research Through Gaming signifies a crucial time for us. In our four years, we've shown what we can do with our ResearchGames™ and shared our work worldwide. We have built the solid foundations of our brand, which has gained global recognition and positive commentary. As Research Through Gaming grows, our company will inevitably evolve in it's team and look, but our philosophy of creating better research through games and immersive experiences is still at the very heart of every single thing that we do. Thank you all for your continued support of RTG, your kind words, and the opportunities many of you have leant to us to share what we do. Here's to the next leg of our journey ,onwards and upwards!
Finally – let us know what you think of our websites! We'd love to hear your feedback and suggestions. Share your thoughts by emailing us rtg@researchthroughgaming.com or sending us a tweet @RTG_Ltd or connecting via our Facebook page. 
Check them out here: www.researchthroughgaming.com and www.playshops.researchthroughgaming.com
– Betty Adamou, CEO, Founder & ResearchGame™ Designer, Research Through Gaming